Individual attention is given to each child
Happy Feet Montessori house of children is a dedicated to provide an enriching and challenging educational environment where each child is motivated and encourage to explore and grow to him/her full potential socially, emotionally and academically.
"Education is a natural process carried out by the human individual and acquired not by experiences in the environment"

~ Maria Montessori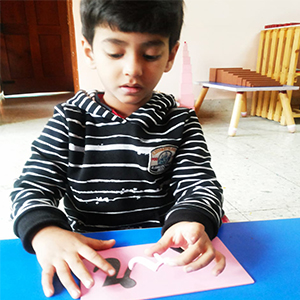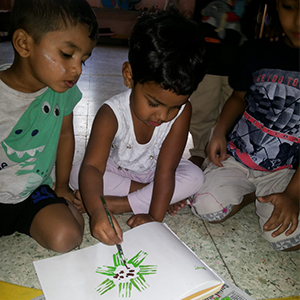 Happy Feet encourage children to develop themselves independently.
Read More

Play gives children a chance to practice what they are learning.
Call Now
Practical Life Activities
The main aim of these activities is to help the children care for themselves and their environment. Activities like - folding clothes, how to sweep/mop, how to wash hands, how to button a shirt and the like are part of practical life activities.
Sensorial Activities
The main goal of this area is to help children become aware of the various sensory experiences (visual, auditory, tactile, gustatory and olfactory) and their ability to observe, compare, reason and problem solve
Read More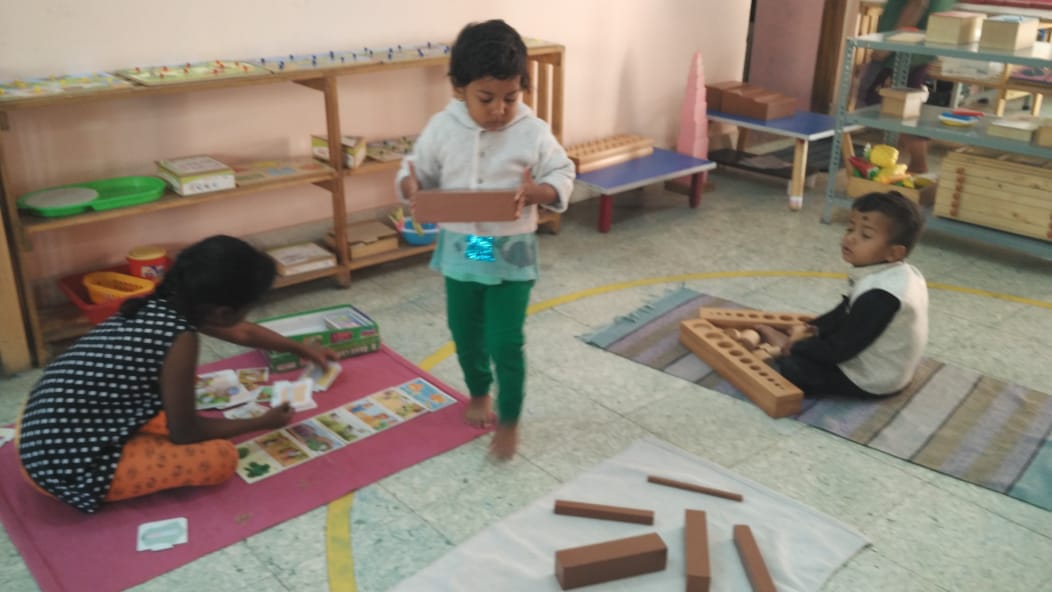 Happy Children , Happy Parents
Learn more about our school